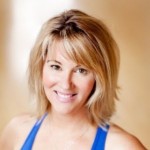 Hello and welcome to Graceful Pilates. I am the owner of GP and a certified instructor of BASI Pilates and TRX.
I have always been active and an exercise enthusiast through running, weight lifting, and aerobic classes. After having two children and spending some years living in Australia, my family and I returned to Livermore. I found myself unemployed and unfit, with two little ones figuring out a new town. I soon returned to exercise beginning with Pilates. It was the one exercise I felt capable of doing after a long stretch without fitness. As I improved and became enthralled with the fitness world again, I was introduced to something called Total Body Resistance Exercise, or TRX. Within six weeks I was alarmed (happily) by my increased strength. There was an immense change in what I could do based on how strong I had become. I trained and became a certified TRX instructor in May 2011 through Fitness Anywhere with Jeff McMullen of San Francisco, Ca..
By the summer of 2012 I was ready to expand my fitness world knowledge and I began training to become a Pilates Instructor. I hold a 500 hour comprehensive Pilates certification from the Body Arts and Science Institute or BASI, under the guidance of Lisa Hubbard, founder and owner of Rhythm Pilates and was personally qualified to teach Pilates by world renowned founder of BASI Pilates, Rael Isacowitz - http://www.basipilates.com. I've been teaching and working with wonderful people ever since. I find that helping people achieve their goals is very rewarding and gives me as much pride and joy as my clients feel! I truly love and feel fulfilled by what I do because it isn't only about what I can do for you, it's what you also do for me.
I hope to work with you one day soon.
Warmest Regards,
Elizabeth